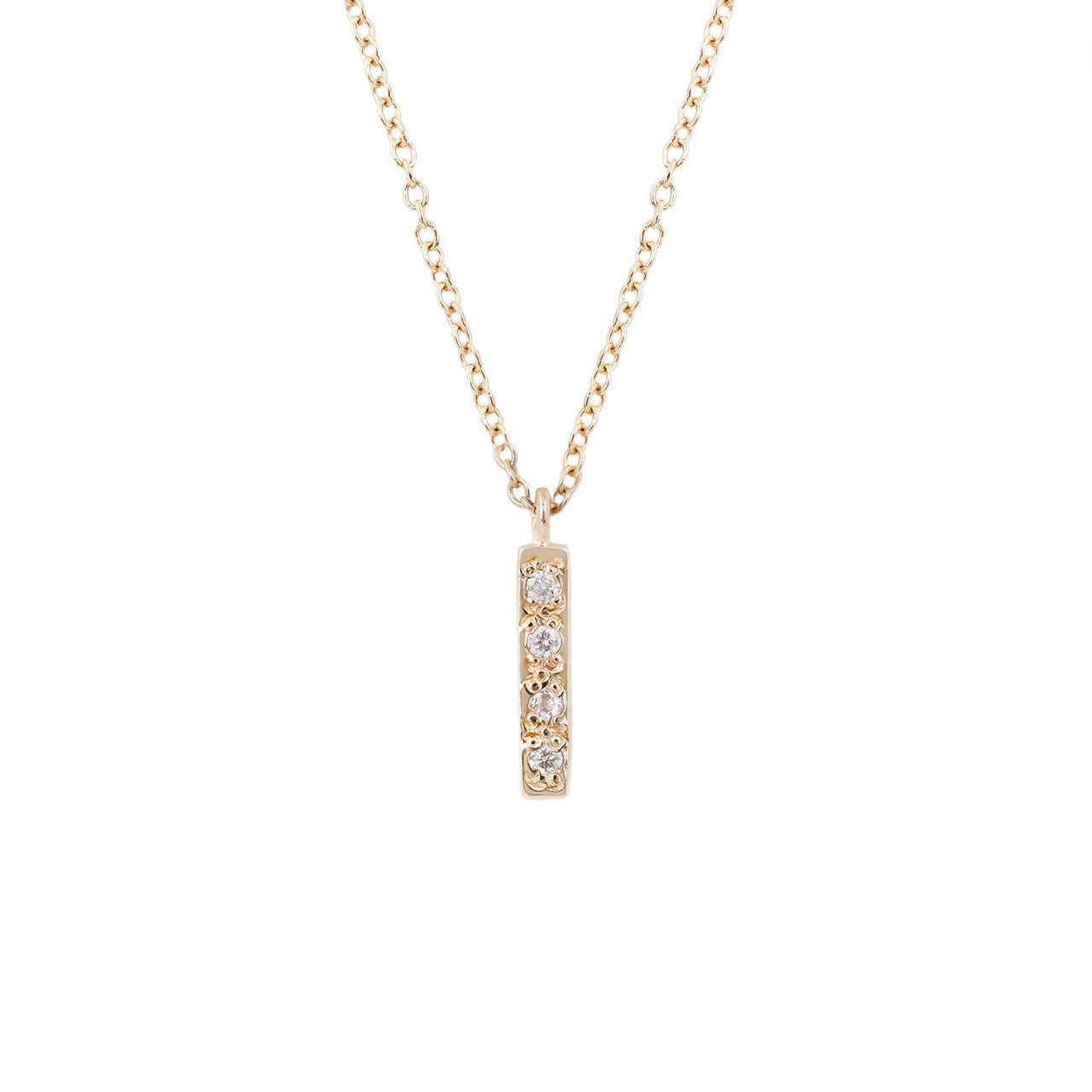 Baby Bar Necklace-White Diamond
Our baby bar necklace features a gem quartet. Don't mind them, they're just here to make your collarbone sparkle! 
14 karat yellow gold, white diamonds
Please allow between two and three weeks for production. If you need the piece sooner than that, feel free to reach out before you place your order and we'll do our best to accommodate your request.