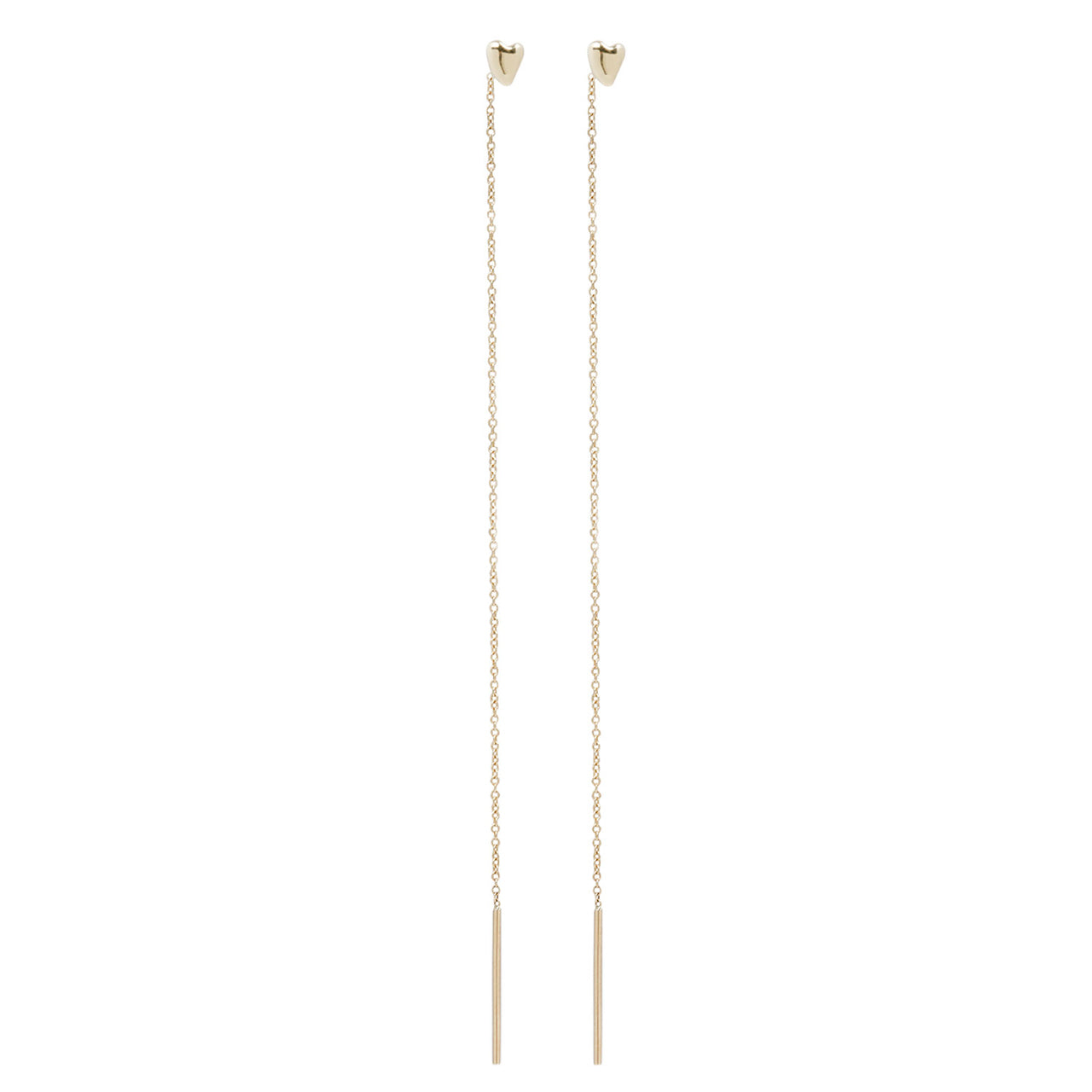 Mini heart threaders
Tiny hearts to thread around your ear or just let them fall straight behind the back.
14K, chain measures 3" and wire 1/2"
Please allow between two and three weeks for production. If you need the piece sooner than that, feel free to reach out before you place your order and we'll do our best to accommodate your request.