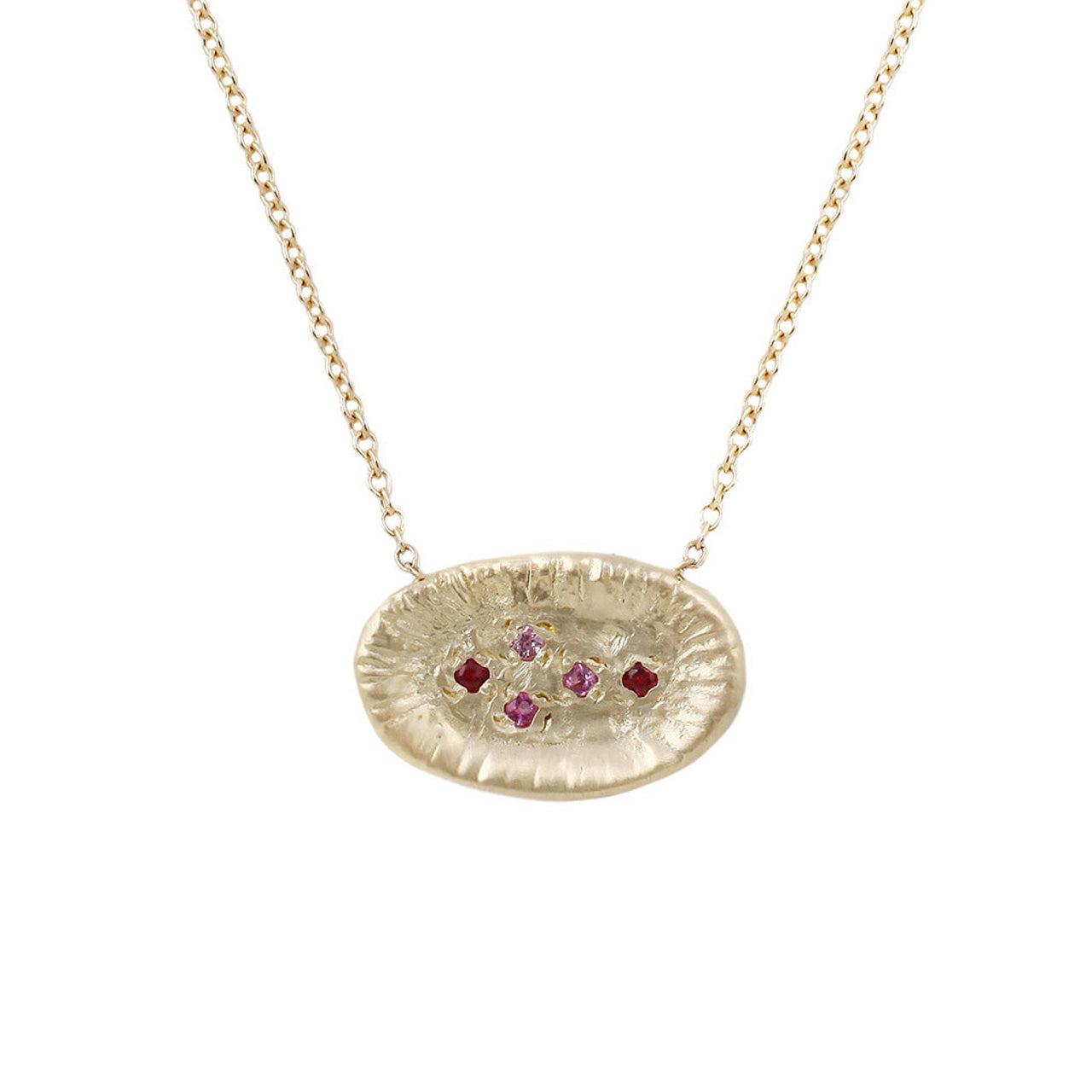 Sunburst warming sky necklace
This collection splashes a mix of color and light in to the universe. We love how these new addition pieces have brought playfulness and joy to the whole line.
Made of 14K yellow, 16" chain and 2 rubies, and 3 pink sapphires.
Sunburst measures 12.5 mm long; 7.75 mm wide
Ready to ship!
*No returns are accepted with this sale